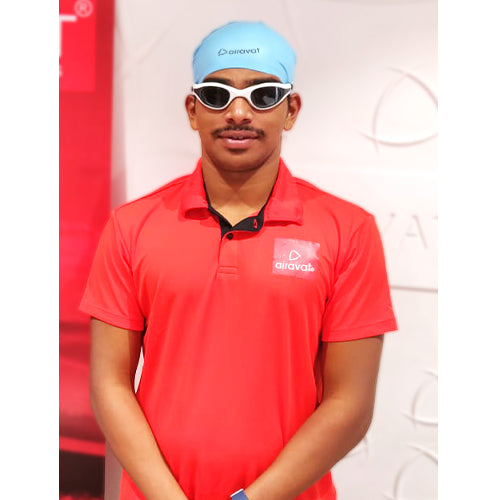 PRABHAT KOLI
Prabhat Raju Koli, a Mumbai-based Indian open water swimmer, has made significant achievements in his career. In 2018, Koli was honored with the prestigious Tenzing Norgay National Adventure Award, which was presented to him by Ramnath Kovind, the President of India. He was also recognized with the Shiv Chhatrapati Award by the Maharashtra government.
Koli gained international acclaim when he became the world's youngest athlete to successfully complete the Oceans Seven challenge. On Wednesday, March 1, despite challenging weather conditions, Koli conquered the Cook Strait in New Zealand, covering a distance of 28 kilometers in an impressive time of 8 hours and 41 minutes. His accomplishment makes him the 22nd person globally to achieve this remarkable feat.
Notably, Koli has received accolades for his achievements in open water swimming, including being recognized as the youngest swimmer of the Triple Crown of Open Water. He has also earned the distinction of being the first Asian swimmer to complete a swim from Germany to Switzerland, as well as the youngest swimmer to traverse from Llandudno to Camps Bay in South Africa. Moreover, he holds the distinction of being the first Asian swimmer to successfully swim from Jersey to France, and he has also completed a challenging swim along the Cape Town coast in South Africa. Furthermore, Koli holds the honor of being the first Asian swimmer to venture into the mainland in Anacapa.
Prabhat Raju Koli's accomplishments highlight his extraordinary talent and determination in the realm of open water swimming. His passion for pushing boundaries and achieving remarkable feats has solidified his position as a trailblazer in the sport, inspiring aspiring swimmers around the world.
AIRAVAT is the proud sponsorship to Prabhat Koli, aiding their pursuits.